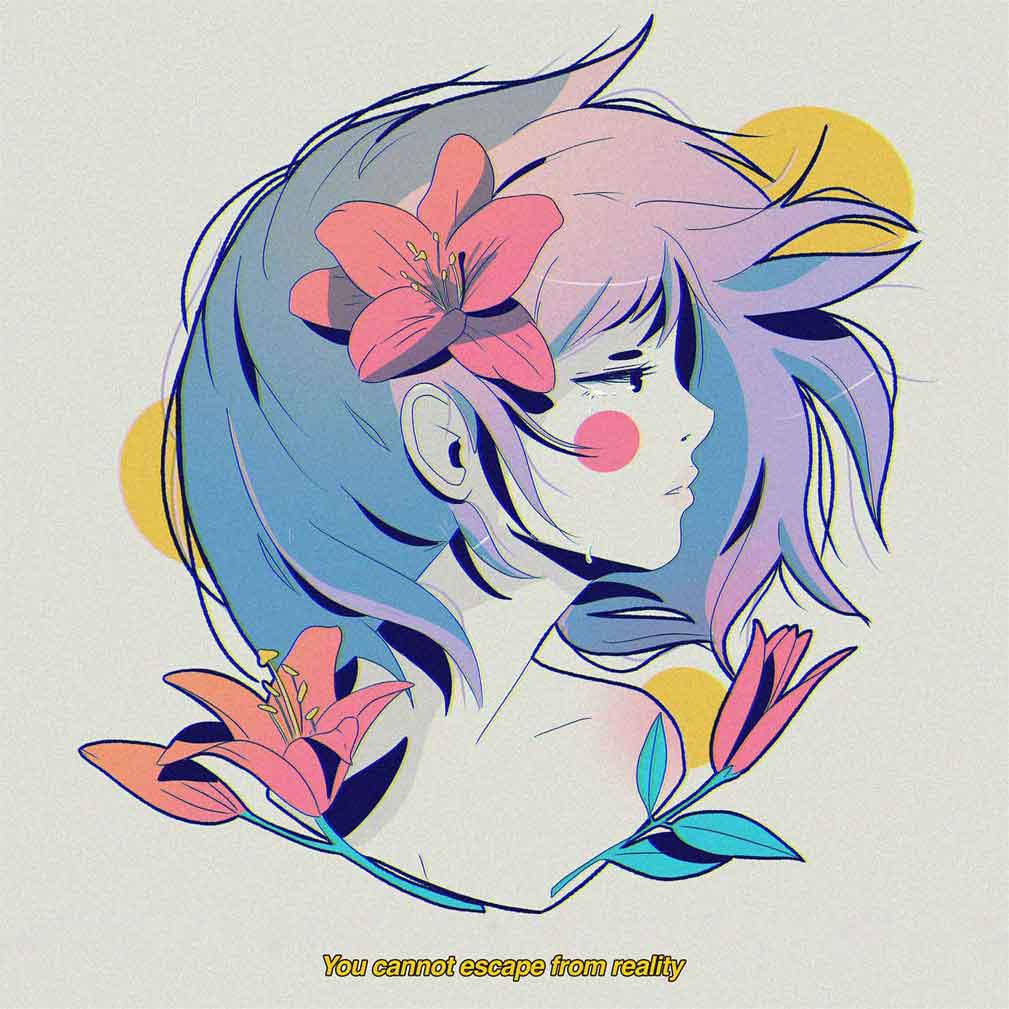 Each Month We Feature An Artist That Inspire Us.
Name: Mercedes Bazan
Location: San Francisco, CA
The medium of Choice: Graphic Designer & Illustrator Stripe

Five Questions

1. If you could meet any artist (past/present) who would it be? And why?

I would love to meet Hayao Miyazaki! I am a huge fan of his work and his movies. I would love to talk about different things such as illustration to his life philosophy. 
2. Did your childhood environment have any influence on your creativity?
Of course. I was privileged enough to grow in a caring, loving family. My parents worked really hard to create and provide a very nice childhood for me and my sisters. I think is really hard to be creative in an environment that is harmful and not supportive. We also had tv at home and thanks to that I could watch lots of anime, which now is what inspires most of my work.
3. Do you have any tips or inspiring words for others?
I would recommend them to take care of their mental health while producing material and learning new skills. It's OK to be unproductive sometimes. It's also OK to take time out and enjoy life. As long as you are having fun and stay motivated, there isn't really a what to do/not what-to-do list. It varies with every person.
4. What does "being creative" mean to you? 
It means expressing yourself by creating something. This could be anything: from illustration, music, writing to helping someone. The spectrum is very wide!

5. On a lighter note what Muppet character best fits your personality? And why?
Omg! never thought I would be asked this question. I have always loved Beaker! He was shy and he didn't talk that much. He was passionate and helpful to his friends.