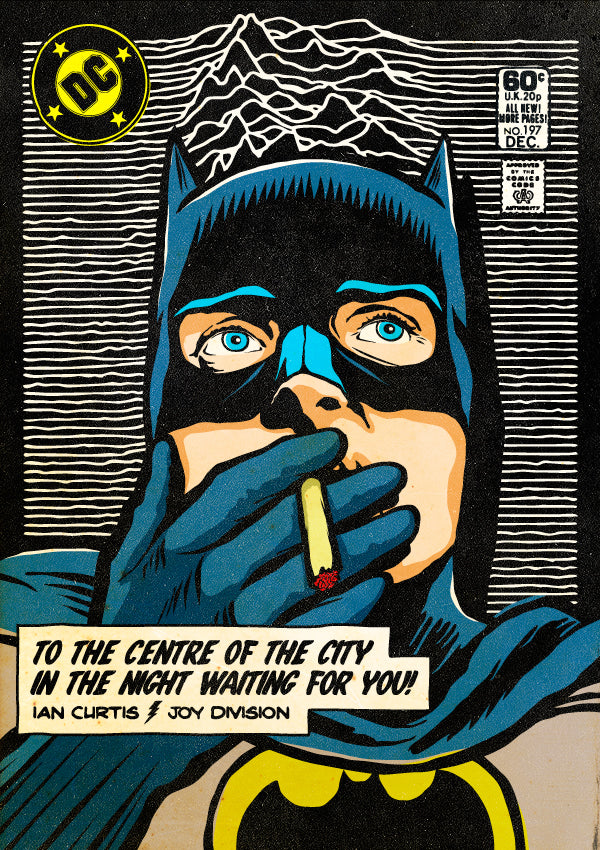 Each Month We Feature An Artist That Inspire Us.
Name: Butcher Billy
Location: Curitiba, Brazil
Medium of Choice: Designer/Illustrator
Social Media:  Instagram: @thebutcherbilly Behance: butcherbilly  Redbubble: butcher billy 

FIVE QUESTIONS

1. If you could meet any artist (past/present) who would it be? And why?
Dali. I would have loved to go out for drinks with that guy, maybe get drunk together and listen to his jokes.

2. Did your childhood environment have any influence on your creativity?
I don't think I was specifically motivated by my parents or anyone else, but I know I was heavily influenced by the pop culture around me growing up in the '80s and '90s.

3. Do you have any tips or inspiring words for others?
answer in question 4
4. What does "being creative" mean to you?
Not sure, but maybe expressing yourself in any way that can or cannot be called art, it doesn't matter if it's good or bad. If you keep what you think or feel to yourself, you'll never find your creative voice. So, the tip is to keep creating stuff and putting it out there.
5. On a lighter note what Muppet character best fits your personality? And why?  
 I like Miss Piggy a lot. She's fierce and intense, yet sensitive and emotional.