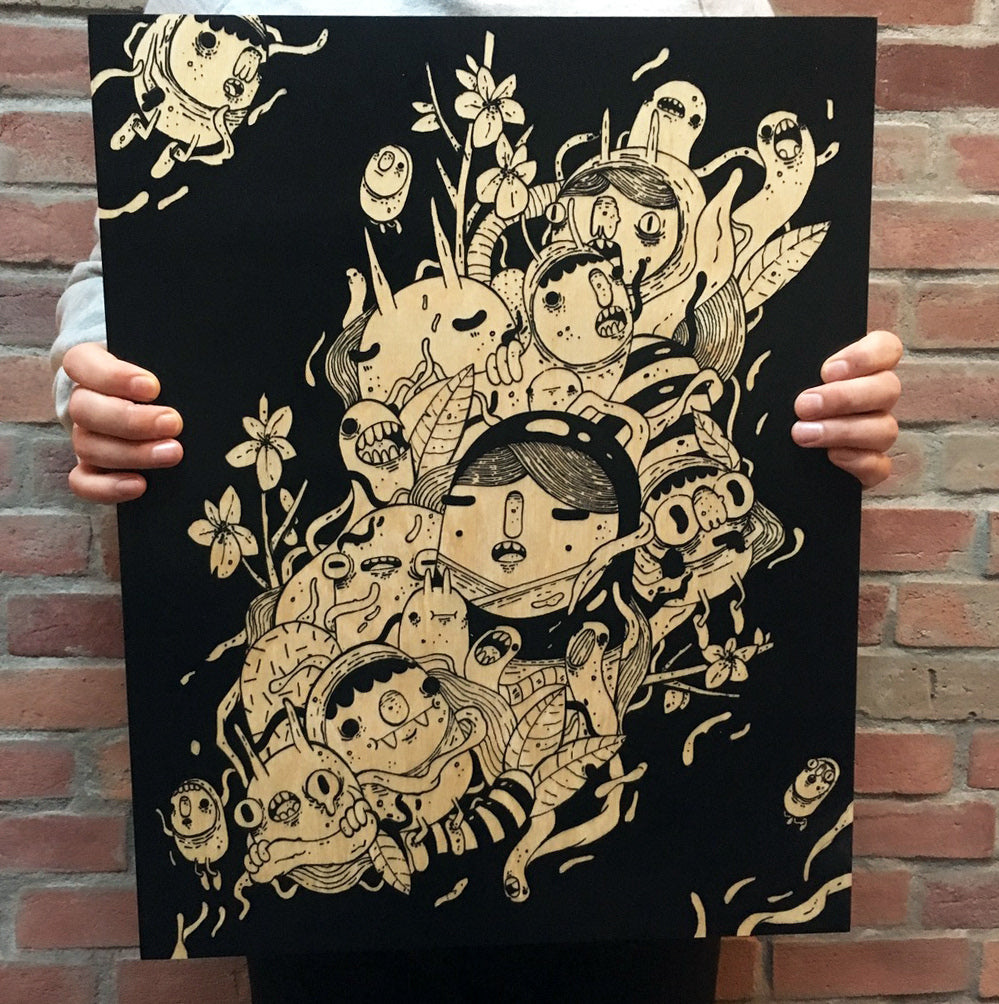 Each Month We Feature An Artist That Inspire Us.
Name: Astro One
Location: Montreal, Quebec
Medium of Choice: Character creator, Walls and canvases
Social Media:  Instagram: @ Astro-Montréal Behance: astro1
Website: misterastro.com


FIVE QUESTIONS
1. If you could meet any artist (past/present) who would it be? And why?


Old school French Belgium cartoonists like Gotlib, Uderzo & Gosciny, Edika... It is my childhood.
2. Did your childhood environment have any influence on your creativity?


Like I said a lot of European banded dessinée ( comics) for the books, but also we had in Quebec a lot of Japanese animations for kids on the TV ( Goldorak, Remy, Demetan, etc..) I'm a blend of these countries and styles.
3. Do you have any tips or inspiring words for others?

Passion and practice. And be unique.



4. What does "being creative" mean to you?


A state of mind, I guess. From doodling on paper to whistling a song, or just making jokes. Always creating something even if it's small.
5. On a lighter note what Muppet character best fits your personality? And why?

Being from Quebec province I never really watched them.