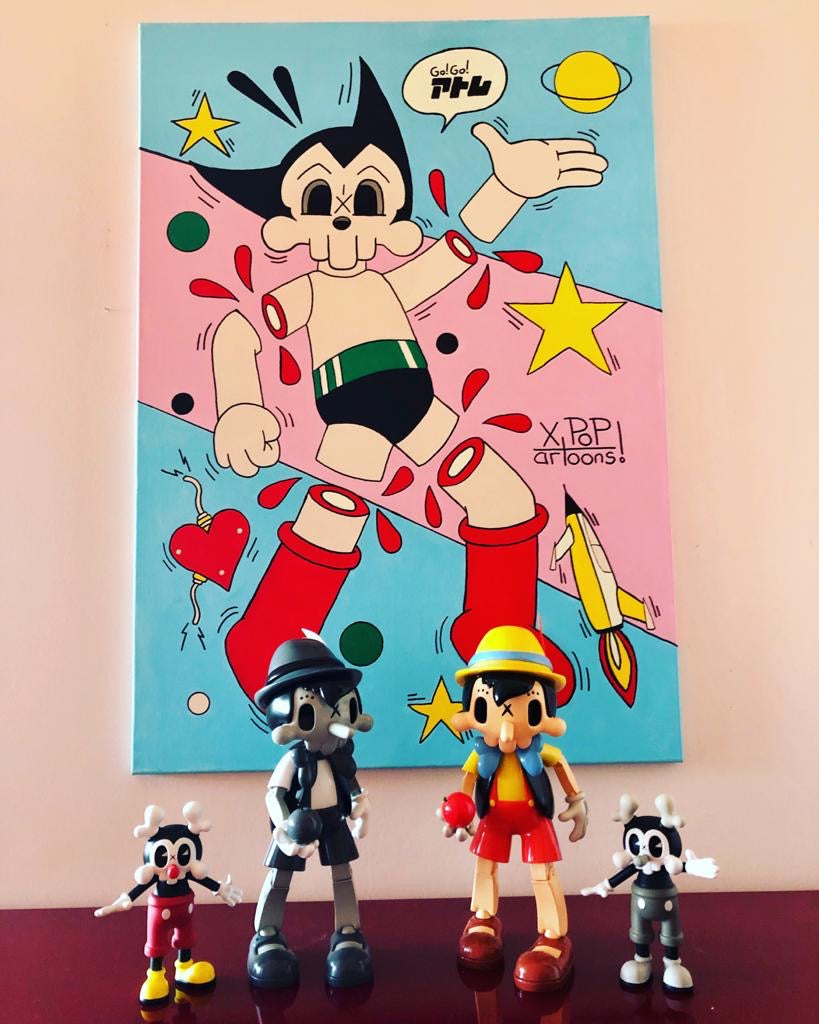 Each Month We Feature An Artist That Inspire Us.Name:  Teodoru Badiu 
Location: Vienna, Austria
Medium of Choice: 3D, vector, traditional drawings, collage, mixed media and photography
Social Media: Tumblr: theodoru  Twitter: teodoru
Facebook:
 

teodoru.badiu Dribble: teodoru
Website

http://www.theodoru.com
Questions
1. If you could meet any artist (past/present) who would it be? And Why?
Andy Warhol. I think that without Andy the Pop Art, would have never became what is today. Thanks to him, today,  we are able to create works that would have never be seen as art before him.

2. Did your childhood environment have any influence on your creativity?
It has a major influence on the work that I make today. I grew up watching cartoons from Van Beuren, Fleischer Studios, Ub Iwerks and of course Disney and Hanna & Barbera and I got addicted since then. I still watch them and love them today as much as then.

A second major influence was my Dad who sculpted, painted and drew. Beside that he was a hunter and a taxidermist and I have joined him on that path as child. I have learned taxidermy with 12 years and earned my pocket money with that through my teenager time. Since the I was fascinated by death, skulls and bones. Made my first sculptures using animal skull and bones in that time.Those two major influences are part of my creative work until today. 
3. What subjects inspire you?
Everything. Life, death, cartoons, movies, music, love ...

4. What does "being creatives" mean to you?
It's an urge. I don't think about that. InIt is part of who and what I am and I just have to let out all the stuff that comes in my mind at night and make it real.

5. Do you have any tips or inspiring words for others?
Work, work work, never give up. Never ever give up. Believe in yourself and in what you do.